Following Wolfgang Gartner's Essential Mix, another one of my favorite artists shows up to do their own Essential Mix! Nero, Dubstep/Drum & Bass producer from the UK brings us 2 hours of hot tracks.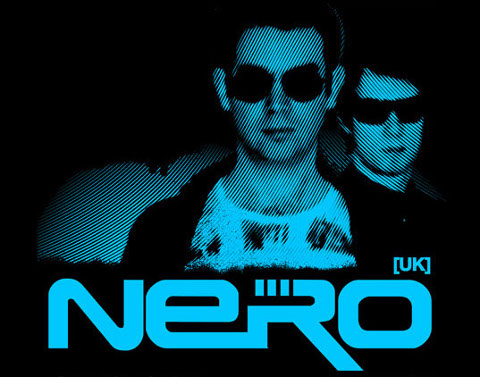 Download here:
Nero - Essential Mix BBC Radio 1 13.11.10



Tracklist:

Justice — Stress (Nero Version) Unreleased
Freestylers — Cracks (Flux Pavilion Remix)
The Streets — Blinded by the lights (Nero Remix) 679 Recordings
The Streets — In the middle (Nero Remix) 679 Recordings
Cassius — I Love You So Ed Banger
Plan B — The Recluse (Nero Remix) Atlantic
Calvin Harris — You Used To Hold Me (Nero Remix)
Claire Maguire — Ain't Nobody (Breakage Remix)
Flux Pavilion — I Can't Stop Circus
MJ Cole — Sincere (Nero Remix) Prolific
Doctor P — Big Boss Circus
The Jets — Crush On You (Nero Remix)
Downlink — Factory
Chase & Status — Let You Go (Nero Remix) Mercury
Nero — Welcome Reality MTA
Nero — Me and You MTA
Alan Braxe — Arena
N.E.R.D and Daft Punk — Hypnotize U (Nero Remix)
Kavinsky — Pacific Coast Highway
Danger — 4h30
Justice — Let There Be Light Ed Banger
The Kills — Cheap And Cheerful (Sebastian Remix)
Muse — Knights of Cydonia (Feed Me Edit)
Skrillex — Rock n Roll Mau5trap
Deadmau5 and Wolfgang Gartner — Animal Rights Mau5trap
Daft Punk — Around The World Virgin
Gigi Barocco — Puah Cheaper Thrills
Nero — Innocence (Feed Me Remix) MTA
Justice — D.A.N.C.E (Live version) Ed Banger
deadmau5 — Fml Mau5trap
Uffie — Difficult (Sebastian Remix)
Sebastian — Threnody (Nero Edit)
Thomas Bangalter — Rectum
Thomas Bangalter — The End
Gustav Mahler — Symphony No.9 (Adagio)
Muse — Exogenesis Pt 2
Narcosis — Dark Age Of Reason
Adam Freeland — Mancry (Nero Edit)
The Who — Baba O Riley
The Who — Baba O Riley (Sebastian Remix)
Beastie Boys — Sabotage (Alex Metric Re-Edit)
Sleigh Bells — Tell 'em
Wolfgang Gartner — Ill America
Swedish House Mafia — One
Swedish House Mafia — One (Netsky Remix)
Sigma — Paint It Black
Chase & Status — Streetlife Ram
SpectraSoul — The Four Points
DC Breaks — Babyon Viper
Metrik — T 1000 Viper
Nero — Do You Wanna Viper
Sub Focus — Timewarp VIP Ram
Sub Focus — Let the Story Begin Ram
Chase & Status — No Problem
The Beatles — A Day In The Life Parlophone
Magnetic Man — I Need Air Sony
Chase & Status — Eastern Jam Ram
Doctor P feat RSK — Black Books Circus
Brookes Brothers — In Your Eyes (feat Johnny Osbourne) Breakbeat Kaos
Funtcase — Taking the piss Circus
Skrillex — Scary Monsters and Nice Sprites Mau5trap
Nero — This Way Z Audio
Nero — Innocence MTA
Nero — Me And You MTA
Prince — Let's Go Crazy Warner Bros

Enjoy!